Home
One-bedroom apartments (1–5 persons)
Two-bedroom apartments (2–7 persons)
Interesting and useful places near the metro stations.
Phone: +38 (067) 708-3638
E-mail: agapekiev@mail.ru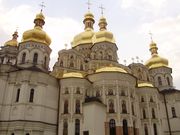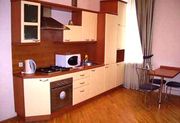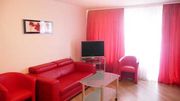 Home
Apartments in Kiev
www.bantik.kiev.ua
Sektor100@mail.ru
Welcome to Kiev Apartments and B&B homestay, alternative accommodation to over-priced Kiev hotel rooms providing comfort, space, privacy and flexible service for business and vacation travellers along with reasonable prices. Your stay in Kiev apartments are new, serviced, renovated in European style and located near central street Kreshchatyk or central square of Kiev (Kyiv).
We have several types of apartments from small tiny studios up to spacious elegant three- bedroom apartments in some of the Kiev''s finest locations.
24 hours working
Kiev apartments provide 24 hours per day client''s support. Round-the-clock working office allows to make the service flexible and more convenient.
Transfers from airport
The biggest and the most important gates of Kiev is the International Boryspil airport. It is located about 30 km from Kiev near small town Boryspil.There are three ways to get to Kiev from airport: by shuttle bus (the cheapest way) but you need to wait for other passengers and, also the shuttle bus will take you to Metro line, not to the Kiev center. By private taxi - this is the most expensive way, price vary and you may be asked about additional money in case of traffic jam.
And by ordering transfer service in advance from us.
Our drivers are professional, accurate and closely familiar with Kiev traffic situation.Usually we are meeting clients right after customs with big signed cards. Part of the service is the help with luggage, and brief description of Kiev while moving - all we are English speaking. You can order transfer service even if you do not book our apartments in Kiev as well. We use modern comfortable middle-class cars.
Interpreters
We provide interpreters\assistants service as well. We engage professional interpreters or students for this work so their fees can vary from 5 EURO to 15 EURO per hour. Available English, French, German and Italian interpreters, however we can offer the specialist in any language. Personal assistant, familiar with local infrastructure can ease your business trip to Ukraine significantly.
Tour in Kiev
Look site with a lot of intersting tours
www.tourinkiev.blogspot.com