Studios and one-room apartments (1–4 persons)
One-bedroom apartments (1–5 persons)
Two-bedroom apartments (2–7 persons)
Home stays B&B
Interesting and useful places near the metro stations.
Phone: +38 (067) 708-3638
E-mail: agapekiev@mail.ru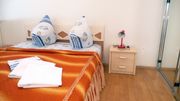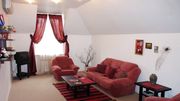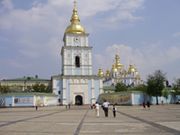 Home stays B&B
Homestay (bed & breakfast) in Kiev.
Do you want to know more about the local people, culture, and life?
Come alone or with your family, stay only one day, or one week, stay for your working visit or holidays - we are always happy to our guests!
In our apartment you will find everything you need for your short or long stay in Kiev. You will have your own clean room, free internet, bathroom, breakfast each morning included in the price, English-speaking hosts.